Our Team
Steven Neuman Creative Principal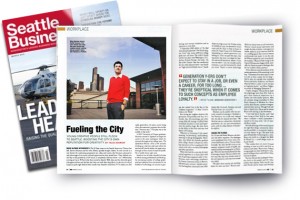 Steven's experience begins with content creation, a background in media and print, but his primary focus has shifted to interactive design, art direction and marketing within the technology sphere.
Steven has written, edited and designed for the Spokesman-Review, Contra Costa Times and the Oregon Daily Emerald. His work has also been featured online by the New York Times and PBS's Washington Week. He has served as the staff designer and marketer for Auntie's Bookstore in Spokane, UI Designer for DigiDeal in Spokane, Wa, and Design Producer for Sesame Communications. He is currently a UI/UX engineer with Übermind.
His experience with reporting and writing — digital and print design makes him an ideal candidate for your next project.
Yelena Neuman Financial Director
Yelena Neuman lives with her husband Steven and their dog, Boris in the Pacific Northwest. She enjoys spending time with her family inside and outside and they continue to explore the area together. Yelena received her Master's of Arts from Gonzaga University in 2009 and since then she has been working with her husband and pursuing a career in Human Resources. She uses her experience to maintain client documents and assist in the logistics of the business. She looks forward to meeting new clients and continuing her professional relationships with current clients.